As announced and promised in June, Apple Pay is now available to customers in Switzerland. However, only users with Visa and MasterCard credits cards will be able to register their payment cards at the moment.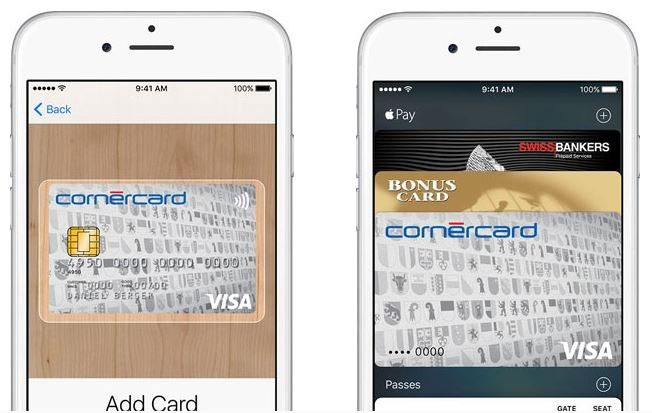 As announced on Apple's regional website, iPhone users in Switzerland can now join Apple Pay. This goes for customers of Bonus Card, Cornercard, and Swiss Bankers. Apple users in Switzerland have already reported that Apple Pay is live and working without any problems.
It is also important to take a look by which retail chains is Apple Pay supported. At the moment, only eight chains offer their support. This includes Aldi, Avec, C&A, K Kiosk, Mobile Zone, P&B, Spar, and TopCC. Lids plan to integrate the payment in the near future.
News about Swiss availability came during this year's Worldwide Developers Conference in June. During the same speech, Apple said that customers in France and Hong Kong can expect to use Apple Pay in the near future, but an exact launch date was not announced.
Apple's own wireless mobile payment system was first introduced to U.S. customers back in 2014 as part of iOS 8. The service later expanded to Australia, Canada, China, and the UK. According to Apple Pay chief Jennifer Bailey, Apple plans to bring this service to every major market in which Apple products are sold. This is not a quick process, but it's good to know that Apple is dedicated to this service.