Apple has released Safari 10 beta versions for OS X El Capitan and Yosemite, granting developers access to new features like enhanced Safari Extensions, a redesigned Bookmarks interface and more.
Currently only available through Apple's developer website, Safari 10 runs through a separate beta channel than the recently released macOS Sierra beta. This means that web developers have a chance to test the upcoming version of Apple's web browser without having to download the latest beta of the desktop operating system. Once ready to be deployed, Safari 10 will come as a part of Apple's new Mac operating system.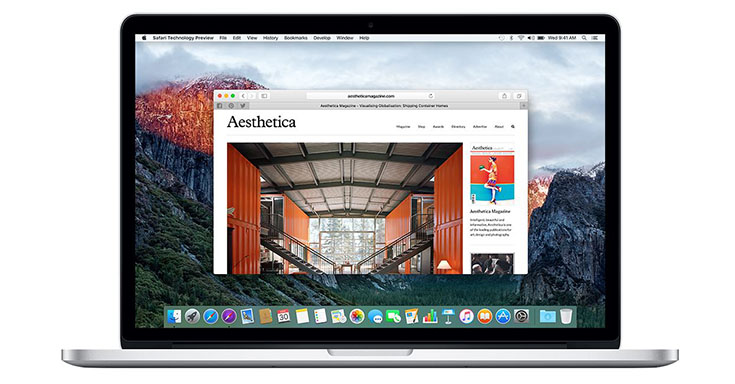 Apple is asking developers to focus on the following areas:
Safari Extensions
Development of Safari App Extensions
New Bookmarks sidebar, including double-click to focus on a folder
Redesigned Bookmarks and History views
Sire-specific zoom
Improved AutoFill from your Contacts card
Reader improvements
HTML5 and legacy plug-ins
Allow reopening of recently closed tabs
Spotlight suggestions for Top Hits
Back closing spawned tabs
Improved ranking of Frequently Visited Sites
Web Inspector Timelines Tab
Debugging using Web Inspector
Apple introduced Safari 10 at the Worldwide Developers Conference earlier this month, highlighting new features such as picture-in-picture and availability of Apple Pay. However, these features will be exclusive to macOS Sierra, which means that they are not available in Safari betas.
Developers can download the latest Safari 10 beta by visiting the company's Developer Portal.