Despite appearing on the market in the middle of the last quarter, Apple managed to sell 2 million units of its iPad Pro. This means that is exceeded sales of the Microsoft Surface, the iPad Pro's main competitor.
According to IDC estimates, the Microsoft Surface came in second at 1.6 million units for the quarter. This makes the iPad Pro the winner in a troubling and declining market of tablet devices, which fell 10 percent year over year.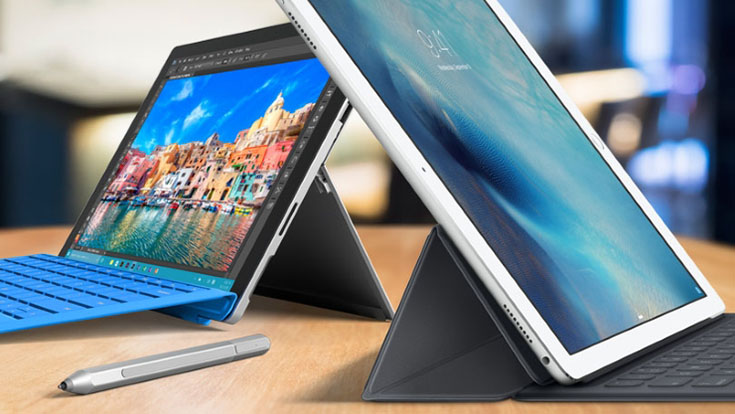 [quote]"One of the biggest reasons why detachables are growing so fast is because end users are seeing those devices as PC replacements," IDC research director for tablets, Jean Philippe Bouchard said. "With these results, it's clear that price is not the most important feature considered when acquiring a detachable — performance is."[/quote]
On the other hand, this isn't a knock against Microsoft, since this company managed to increase Microsoft Surface sales by 29 percent year over year. The IDC reports that the Surface Pro outsold the smaller and cheaper Surface 3. This is indicating that bigger tablets seem like a better option for numerous users when it comes to being a laptop replacement.
When it comes to the worldwide tablet market, it was sold 65.9 million units in the last quarter of 2015. Another interesting information shows that Amazon's $50 tablet was the holiday season's surprise hit, becoming the third best-selling tablet.