According to a report by Flickr, which was released earlier today, Apple's iPhone continues to top the list.
The iPhone 6 tops the lists of the most popular cameras on Flickr in 2015, by accounting for 5% of all photographers on this photo-sharing site. Additionally, various iPhone models of the iPhone still take 8 out of the 20 slots on the top camera list this year. In total, Apple-branded cameras made up 18.52% of ones used on the service during 2015.
Interestingly enough, the iPhone 6S and 6S Plus cannot be seen on the list, which ends with the Nikon D3100 at 1%, simply because these phones were available for a small portion of the year sampled.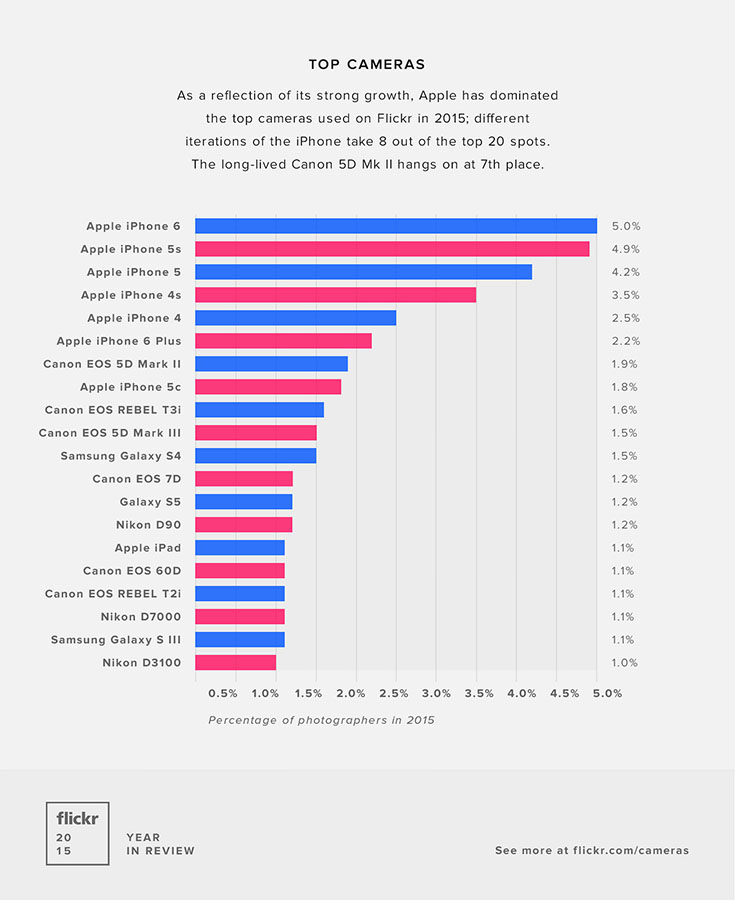 In comparison to Android smartphones, it seems like Samsung smartphones make the list, but in lower listings. The Galaxy S4 is the first Android phone that can be seen on the chart, but in 11th place at 1.5% of all photos. This phone is followed by the S5, which is in 13th place at 1.2%. 
Another interesting tidbit is that iPhone users often use multiple devices to upload photos, mostly commonly various iPhone models, followed by different Canon cameras. 
You can see Flickr's full study here for more information.