It is safe to say that iOS is one of the best mobile gaming systems you can currently use. Thanks to its awesome internals capable of running very complex and demanding applications, in addition to its large ecosystem of third-party apps and games, you can easily get lost in its gaming community. With more than a million applications, the gaming options are nearly limitless. Still, finding the best iOS games is not necessarily easy.
Yes, you can open the iOS app store on your iPhone or iPad and take a look at the bestselling games, and you'll probably find a couple of titles that you'll enjoy. However, there are numerous hidden gems that have the power to capture your mind with their storylines and graphics. If you continue reading this article, you'll get to learn about some of those games. So, without further ado, let's jump right in.
The Binding of Isaac: Rebirth
In case you are a fan of games from the Zelda series, you'll enjoy The Binding of Isaac: Rebirth. This is a dungeon crawler created by the team behind Super Meat Boy, which was one of the bestselling titles a while back. In this game, you follow young Isaac who escapes from the basement in an effort to avoid being sacrificed by his mother. As you play, you will encounter different kinds of beings and treasures that not only change Isaac's form but also give him superhuman abilities.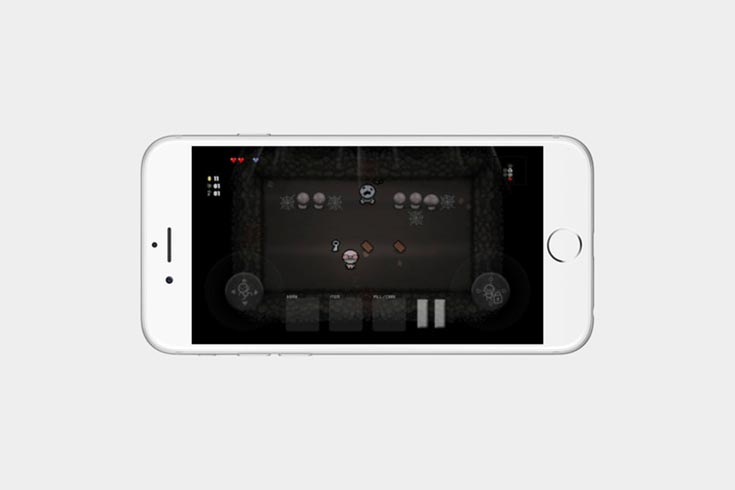 According to the game's description, you will get over 500 hours of gameplay. In addition, there are 20 challenge runs, over 450 items to be collected, and tons of feature film animated endings. The game is priced at $15, which is a lot for an iPhone game, but it's well worth it.
Love You to Bits
As we previously wrote in our review of this title, Love You to Bits is a sci-fi adventure where you'll find yourself on the quest for the main character's girlfriend. Kosmo is a clumsy space explorer who needs help after a fatal accident which causes Nova, his robot girlfriend, to get scattered in pieces. During your quests, you will encounter a number of different and visually distinctive worlds inhabited by aliens, puzzles, and hidden objects. However, the best thing about this game is its storyline. As you play, you will get to learn pieces of Kosmo and Nova's heartbreaking love story.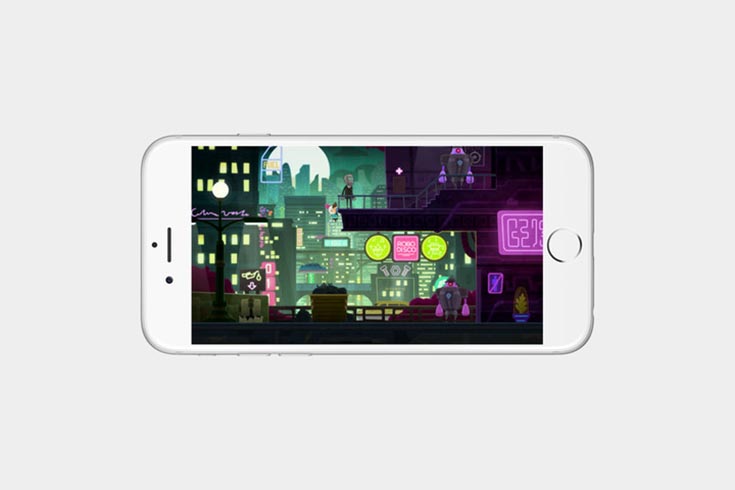 Love You to Bits is priced at $3.99 and it doesn't come with any in-app purchase options. The latest update (version 1.2) brought new levels and two new adventures – so even if you played this game before, now is the time to replay it once again.
The Silent Age
The Silent Age is the game for those of you who like rich storylines. This game takes you on an adventurous journey into a dystopian future where mankind has gone extinct. The story starts out in 1972 when custodian Joe Average encounters a dying man. However, that dying man is in the midst of a time travel plot to save our civilization. The rest is up to you to discover.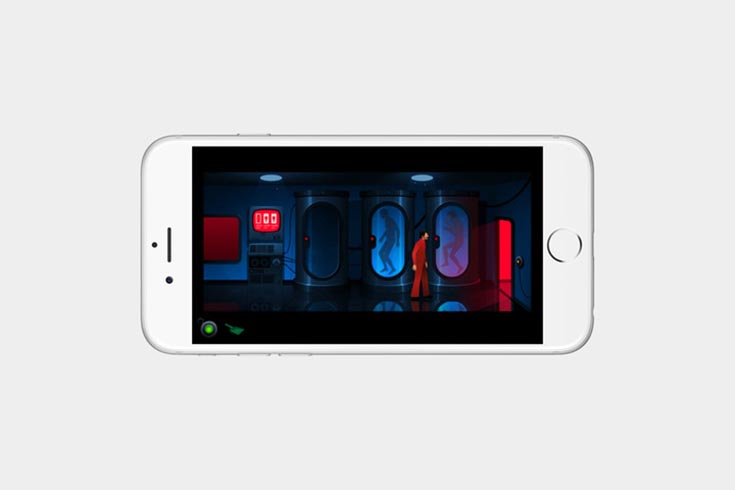 The clean graphics, smooth gameplay, compelling plot and clever writing are what sets this game apart. The game is free of charge and allows you to play the first part free of charge. Then, you'll need to pay $5.99 to fully unlock its content. On the other hand, you will probably need several hours to finish this game, which means that it's fairly short. Still, we believe The Silent Age is well worth its price since it brings something completely new to Apple's mobile platform and manages to captivate our minds all the way to the final scene.
Limbo
Limbo is a story of a young boy who wonders through a haunting industrial jungle. Wonderfully intricate, Limbo comes without an explanation or dialogue that might give a clue about what this game is trying to tell us. Instead, this is one of those games that stump you for hours until something finally clicks and you suddenly realize what this game is all about.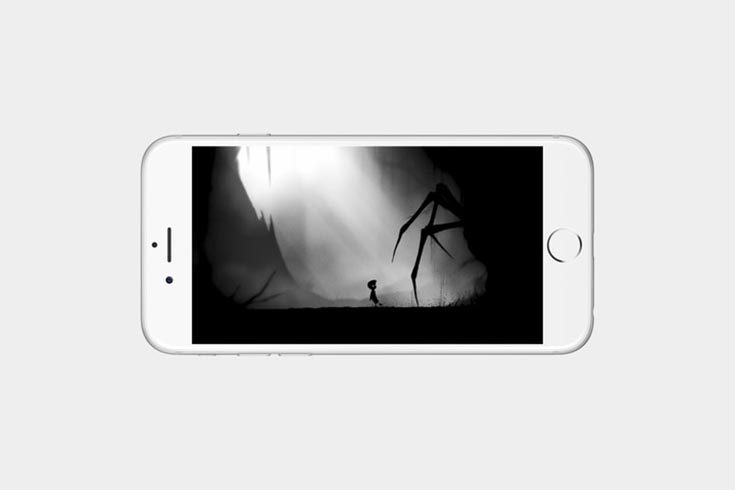 Limbo features a unique visual style consisted of black and gray tones. The ambiance, music, and visuals are all extremely well made – making us sure that you won't forget your played Limbo. At the time, its puzzle can be a bit tough, but you can always search the Web for clues.
Limbo is priced at $4.99 and doesn't come with in-app purchase options. Note that this title requires at least iPad 2, iPhone 4S or iPad Touch 5th Generation.
Year Walk
If you are a fan of Scandinavian culture and folklore, then you simply must download Year Walk. This game tells a story of the ancient Swedish phenomena of year walking through a different kind of first person adventure. You will find yourself surrounded by the dark woods where very strange creatures freely roam. Your goal is to solve cryptic puzzles, touch and listen in your search to foresee the future and discover if you loved one will love you back.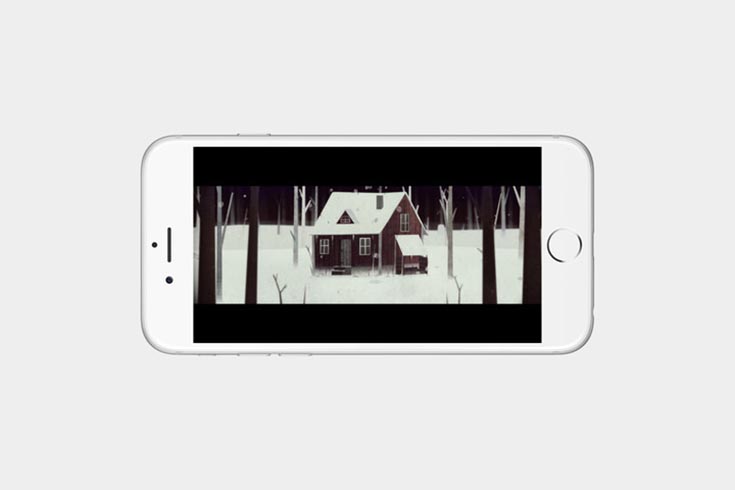 What is also worth noting is that Year Walk uses a different kind of concept. You'll need to download the companion app which gives you more information as well as clues about the game's story. However, don't be surprised if you finish the entire game in just a couple of hours. Even though the game is somewhat short, it offers one of the most memorable storylines.
If you are a fan of large puzzles, download Year Walk immediately. It is priced at $3.99 and can be played on iPhones and iPads.
Horizon Chase
Now, something for the those of you who like retro racers. Horizon Chase is inspired by some of the biggest games of the 80's and 90's like Out Run, Lotus Turbo Challenge, and Top Gear. The game is built from the ground up to respect and imitate classic arcade gameplay.
From the first moment you run Horizon Chase, you will fall in love with its 16-bit graphics. Once again, the game does a great job of showing its inspiration. In addition, the game's soundtrack is created by Barry Leitch, who is the musician behind the soundtracks of classic arcade games.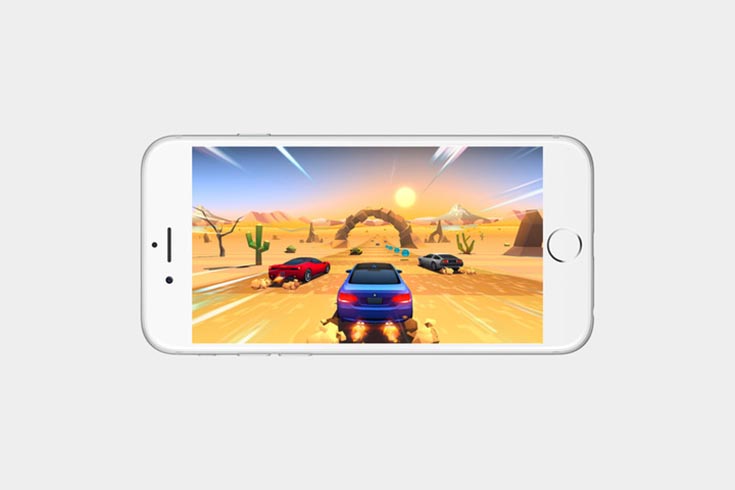 When it comes to its content and gameplay, you will have the chance to go to 9 cups, 36 cities, and 82 tracks in total. The game is compatible with numerous third-party controllers as well, so you can feel as if you're playing a classic console.
You can download Horizon Chase free of charge and to try out 5 tracks and 2 cars before having to pay $2.99 for the full game unlock. Considering how much gameplay it brings, $2.99 sounds like a fair price.
Vikings: An Archer's Journey
In this title, you control the character that goes by the name Nott, who is a Valkyrie who has been sent to the Underworld by the Viking gods. She is a formidable archer, so she can use special arrows along the way to defeat numerous monsters and enemies. The game's storyline is inspired by Nordic legends, so you'll even get to learn a couple of cool stories.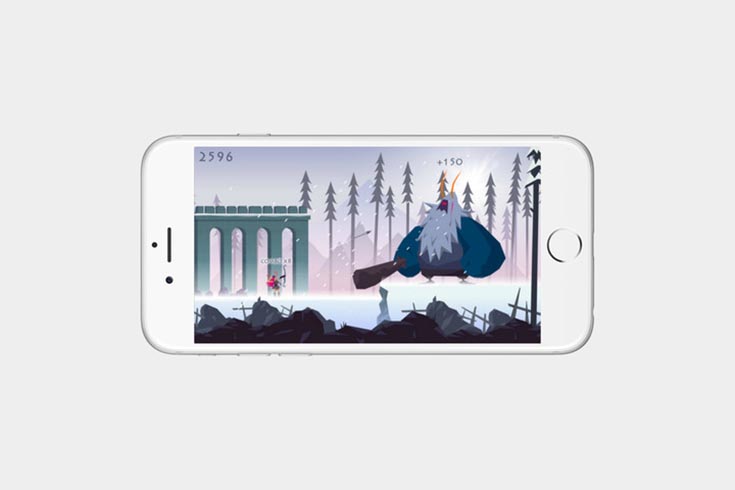 Powered by its minimalist graphic style, Vikings: An Archer's Journey is a clever and very interesting combination of a "shoot 'em up" and "infinite runner". Just like every great game, you will get to learn the controls in under one minute, but you'll have to play for hours before you master them.
Vikings: An Archer's Journey is priced at $2.99. This is a typical premium priced game that doesn't come with ads, so you get what you pay for.
PinOut!
Pinball-inspired games have been very popular for quite some time. Just like with the previous entry on this list, pinball games are easy to play but very hard to master which is one of the reasons for their popularity.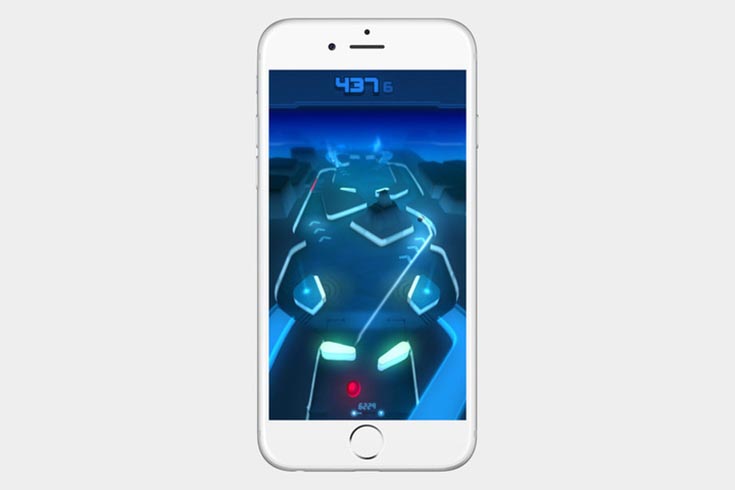 PinOut takes the best out of classic pinball games and makes the digital transition seamlessly. Your goal is to save the ball from dropping as you're going through what looks like an infinite pinball machine. There is a large number of pinball layouts, which are all equally appealing.
The game is free of charge, so you can try it out without having to pay anything. However, the Premium option is priced at $4.49. Trust us when we say that you won't regret spending that money on unlocking PinOut!
Roofbot: Puzzler on The Roof
Roofbot is an intricate and nicely designed puzzle game that takes place on meditative rooftops. Your goal is to try to get the right color energy balls into the proper slots to solve the puzzle. As you can imagine, this is easier said than done since the architecture changes as you interact with it. This will definitely lead to some frustration since the game is quite unpredictable. However, this is not a bad thing since it will occupy your mind for hours to come.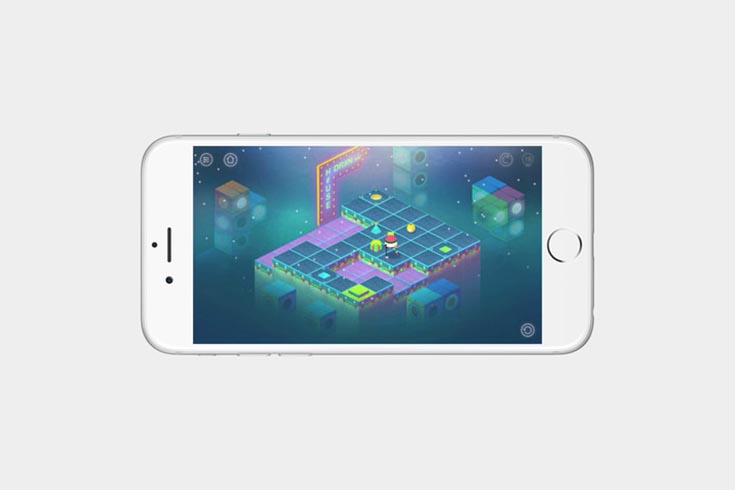 The graphics and general atmosphere are delightfully colorful, and the game is very responsive to the controls. It can be yours for $2.99. The game does contain a couple of in-app purchase options that serve as hints, and they are priced from $0.99 all the way up to $49.99.
Banner Saga
Banner Saga is designed for those who enjoy in nicely designed graphics and rich storylines that are being gradually uncovered. This game has a thrilling storyline that you control due to different dialogue options and choices to make. However, Banner Saga is a turn-based strategy in its heart.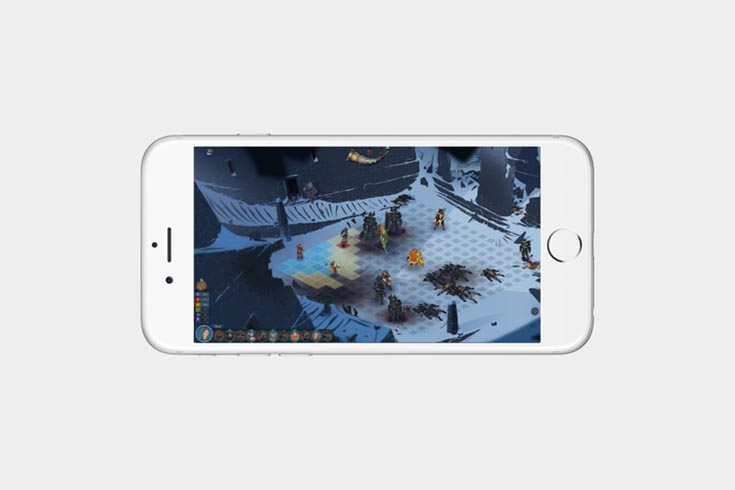 There are 25 different playable characters with unique personalities, which also means that Banner Saga has a high replay value. It is up to you to explore your surroundings, collect its, and even form relationships in and out of combat. In addition, you can create different teams where you get to choose warriors, from your strategy, and strike against the AI. The game features a dynamic battlefield, which means that you'll have to keep a close eye on your tactics to determine who lives and who dies.
Banner Saga is priced at $9.99 and doesn't come with any in-app purchase options.
Evoland
Evoland is an action-adventure that brings a journey through the history of classic adventure games and RPG gaming.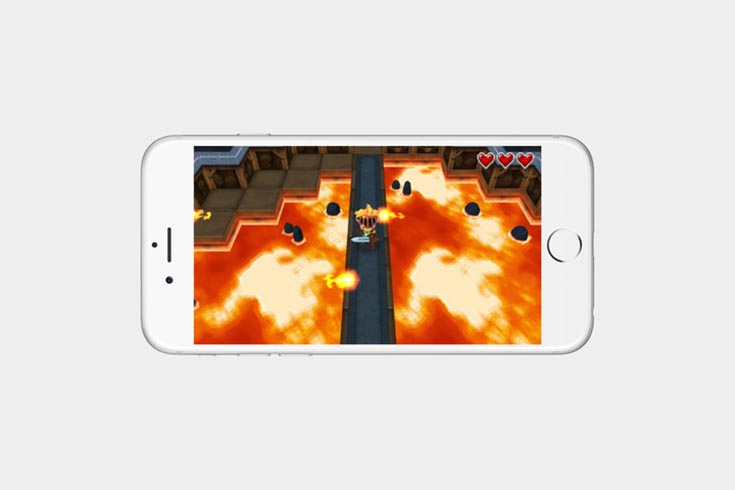 Those of you who enjoy playing some of the classic titles from the older consoles will enjoy the most. As you progress through the game, you will get to unlock new technologies and gameplay systems that will keep you returning for more. You'll start out in monochrome, and then you'll get to old-school 2D action/adventure segment, which ultimately leads to full 3D. It is like you're playing several different games all combined into one.
Many of its players are saying that Evoland is a combination of The Legend of Zelda and Final Fantasy, which seems to be true. So, in case you loved those titles and if you are looking for something new for your iPhone, look no further.
Conclusion
We hope that you managed to find something interesting on our list of the most interesting iOS games. Each of the games we talked about is tremendously addictive, so we recommend that you start out with one and then expand your choice.
In case there's anything else that you'd like to add, feel free to post a comment. We'll gladly include your favorite games on this list and share your interesting findings with the community. Happy gaming!