In case you've been reading Apple-related news during the past month, you've probably noticed that numerous online and print publications wrote about a so-called Error 53. This new error message has been making iPhones around the world completely unusable, which caused quite a stir on the web.
JustGoodBites brings you a report on what Error 53 actually means, what causes it, as well as if you can protect yourself.
The result of this error is a bricked iPhone, with an expensive repair needed to make it functional again. This is why many are concerned if they can be affected as well.
What exactly is Error 53?
Simply said, Error 53 occurs when a customer who has had their Touch ID fingerprint sensor replaced by a third party, updates to iOS 9 and beyond. Your Touch ID sensor is located inside the Home button, which means the same can happen if you completely replace the Home button.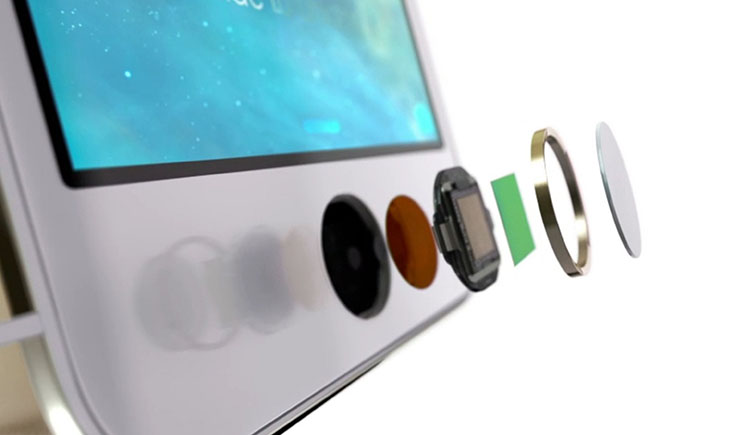 Interestingly enough, we read numerous reports from users who haven't replaced their Touch ID sensors, but instead have slightly damaged the button or dislodged it. In some cases, this issue happens after getting the touch-screen replaced, which is a very common repair carried out by third-parties. Just think of how many people drop their iPhones by accident, which results in a broken screen which needs to be repaired.
Error 53 shows up after repairing the Home button and upgrading the phone through iTunes. The worst of all is that this error completely blocks your phone, making it unusable. This way, the phone gets "bricked", so you can't access iOS or any of your data.
According to iOS users who are discussing this issue at Apple Support Communities, it seems that the iPhone 6 and iPhone 6 Plus are affected, as well as iPad with Touch ID. On the other hand, the iPhone 5s seems to be free of this problem. It also seems the iPhone 6s and iPhone 6s Plus aren't affected as much, even though you're also at risk if you own one of these two iPhone models.
What causes Error 53?
The reason behind Error 53 is security, and it seems that Apple was well-aware of this issue right from the start.
As you know, Touch ID is a fingerprint sensor designed to keep your iPhone secure as well as block unauthorized access. It also works with mobile payments. When your iOS device detects that an unauthorized Touch ID has been installed, it deems the device unsafe and "kills it".
This is the official statement made by Apple, regarding Error 53:
"We take customer security very seriously and error 53 is the result of checks designed to protect our customers. iOS checks that the Touch ID sensor in your iPhone or iPad correctly matches your device's other components."… "If iOS finds a mismatch, the check fails and Touch ID, including for Apple Pay use, is disabled. This security measure is necessary to protect your device and prevent a fraudulent Touch ID sensor from being used."
In other words, your fingerprint data is being saved locally, so it's can't be found on Apple's servers. This data is actually stored within the chip on your iPhone and gets accessed only by Touch ID. Even though this seems like a reliable security measure, what is the problem is the completely unusable phone that is hard and sometimes even impossible to repair.
Is there a way to avoid Error 53?
According to what iOS users wrote on the Apple's support forum, you are unlikely to encounter this error unless you had your Touch ID fingerprint sensor replaced. Even then, it could happen only if your update your phone or restore it. There isn't anything else you should do in order to avoid getting this error.
What to do if you encounter this error?
As Apple said, if you encounter Error 53, you are encouraged to contact Apple Support. In most cases, your iPhone can be repaired. The problem with this is in the fact that you'll have to pay for the repair, which could cost up to $300.
As you'll surely agree, this could be a big problem for affected iPhone users who are forced to pay to have their phones repaired by Apple.
Even though this company says that Error 53 is in place for the safety and security of its customers, it is actually illegal under the Criminal Damage Act 1971, which makes it an offense to intentionally destroy the property of another.
Law-firm PCVA has said: "We believe that Apple may be intentionally forcing users to use their repair services, which cost much more than most third party repair shops… there is an incentive for Apple to keep end users from finding alternative methods to fix their products."
On February 12, PCVA has followed through its class action lawsuit against Apple for Error 53. The goal of this lawsuit is to get all affected iPhone customers a fully functional iPhone at no additional cost.
Our final advice would be to contact the law firm if you've been affected by Error 53, which can be done by following this link.
It is safe to say that Apple will respond to this uproar, so we will update the article in case of any new information.