At Google's today's press event, the company revealed a couple of new smartphones, two Chromecast devices, a new in-house built Android tablet, but there's one thing that didn't receive much attention, but which feels important to iOS users.
The Google Maps apps has been updated with support for Apple Watch. You can download it right now by updating the app using your iPhone's App Store to upgrade.
The newly released Watch app is a much simpler version of Google Maps compared to what is available on smartphones. It is designed to work alongside the iOS' app like a companion, smaller app.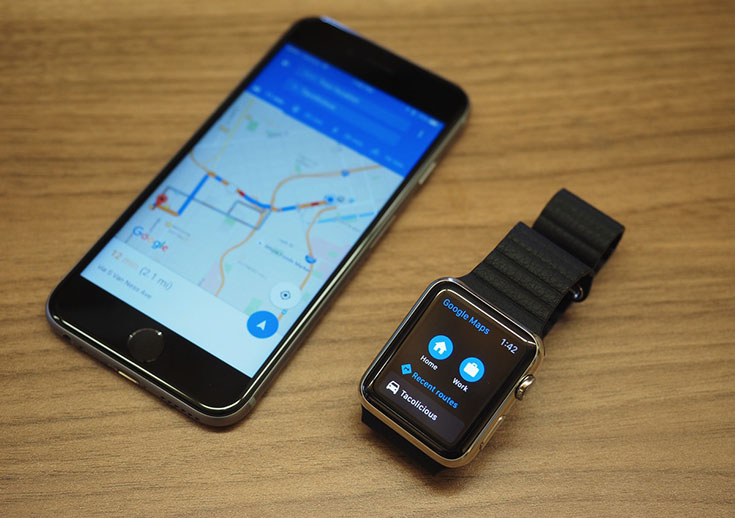 You can get routes to save locations, like "Home" and "Work", which are synced with your phone, so they are available when you launch the app on your smartwatch. In addition, the app supports all the modes of transportation, including driving directions, walking, biking, and transit. However, don't expect to see actual maps on your wrist. The app shows a blue directional arrow that shows which way to turn while offering guidance to the next turn, in English.
In addition to the Apple Watch support, the smartphone apps also receive a few upgrades. You have the ability to compare ETAs by mode of transportation, call business and get directions from a list of places, see a nearby transit widget, and more.
You can download the newest Google Maps app, version 4.11, from Itunes.