The first wave of iOS game controllers arrived with a great hype a couple of years ago, especially after Apple announced its plans to open its iOS platform towards companies interested in building iOS-specific controllers. However, a very rough launch followed, which influenced other companies to back up.
This first wave consisted of controllers that could only fit smaller iPhones and iPod Touches, they were badly designed, and their buttons were limited. In addition, the asking price of $70+ didn't help to make them a success. As you are about to see from today's review of HoriPad Ultimate, it seems like much better products are ahead of us.
Review: HoriPad Ultimate
It seems like gamers are still very cautious towards this product category, and it's remarkable to note that Apple didn't exactly help those who were interested in joining the race. This is exactly as expected as many first-generation controllers ultimately found their way in the discount bin.
The only controller that somehow managed to reach popularity was SteelSeries' Nimbus. However, it seems like there is another contender in this product category that I was very eager to try out.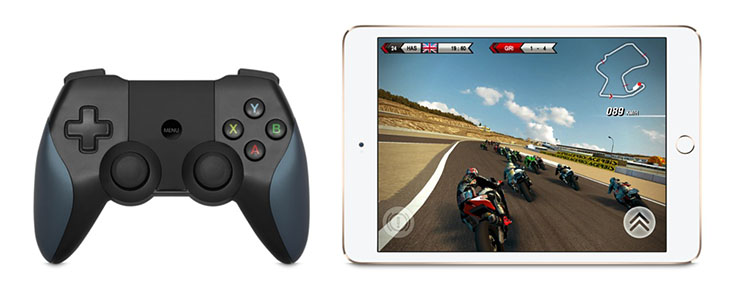 In this article, we will be telling you about Hori's new HoriPad Ultimate. This is an Apple Store exclusive item, attractively priced at $50. It's the second-generation game controller, which comes with full MFi/iOS capability for use with iPhones, iPads, and iPod Touches, including Mac support as well. Interestingly enough, this product is being advertised as "Made for Apple TV", which is yet another reason to take a deeper look. Continue reading to learn more.
Design & Ergonomics
I think most of us will agree that Sony and Microsoft created the template for today's game controllers. Not many companies are brave enough to come up with something innovative, so instead, they are following the successful path of the two companies. It seems like Hori's HoriPad is heavily inspired by Sony's DualShock 3. You will find a D-pad on the front left, two DualShock-style analog joysticks on the bottom of the front side, with four convex action buttons on the right. There are no surprises here, as can be seen from the images as well. The metallic blue grips are made of smooth hard plastic, making them very comfortable in the hand.
The front side of the controller comes with a concave Menu button in the center, which is the only thing that is giving away this controller as the one that's built for Apple TV. As said before, it is designed for the current generation Apple TV, but you can use it with any iOS device. Near the Menu button, you will see four red lights that are indicating the controller's pairing status.
If we take a look at the top side of the controller, we will see Hori's L1, L2, R1, and R2 shoulder buttons. They are clearly separated and almost identical to the ones on DualShock 3. There is also the center array with a power switch, the Lightning charging port, and Bluetooth pairing button.
What I would like to highlight is how HoriPad Ultimate feels in the hand. It comes with just the right density, which is most notable in the central part. This balance of weight is what makes this device highly comfortable. Furthermore, all of the buttons are precisely executed and they work without a single issue.
What is interesting is that the controller's weight partly comes from a bigger internal battery. Thanks to its power-efficient chip with Bluetooth 4.1, the company says that HoriPad can provide up to 80 hours of play time. For an iOS controller, this is a significant benefit over any other competitor.
Paring & Connectivity
Pairing is very simple and works quite well. All you need to do is to go to the Bluetooth menu on your iOS or tvOS device and select HoriPad Ultimate. You will be asked to download the official app from the iOS App Store, but such app can't be found at the moment. I guess that we'll get this app at some point, which will be used to update the device's firmware. The good news is that you can use this controller without the official app since it works flawlessly right out of the box.
Functionality & Usability
The HoriPad is the best game controller I have tried with an iOS device. It is incredibly comfortable and its internal weight distribution hits the right spot. The controller is very responsive, so it's a joy to play all kinds of iOS games. After trying this product out, it feels impossible for me to return to tapping and swiping. That's how good Hori's controller is.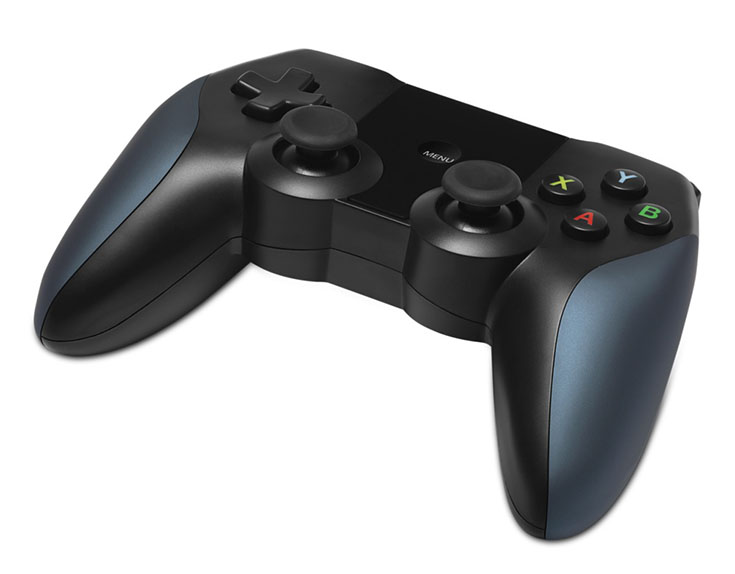 I tested the HoriPad Ultimate with games like Asphalt 8, Geometry Wars, and other action-packed games. In addition, Beat Sports was a tvOS-exclusive title that works well with this controller, in addition to a wide range of other Apple TV titles. The controllers and buttons on this device are perfectly calibrated, so it safe to say that this type of input is superior to on-screen controls or the Siri Remote.
Conclusion
There is actually nothing negative that I can say about this device. Hori has come very close to the perfect iOS game controller. The company has learned from its mistakes of the first-generation, which can be seen from improved ergonomics and battery life. There's little more I could possibly want from a game controller.
Hori could be yours for $50, which is an amazing price. If you're considering buying a game controller, my strong advice is to head over to the Apple Store and get your unit.