The iPhone 7 appears to have gone into mass production, which means that we'll start to receive a number of rumors. We already know about the lack of the headphone port, but there is a new rumor regarding the device's Home button.
The iPhone 7 is said to come with a Home button that uses haptic feedback to simulate a click. This kind of design would make it easier to for Apple to come up with a cleaner overall design. For users, this would mean fewer visits to Apple Geniuses, since there would be one less moving part.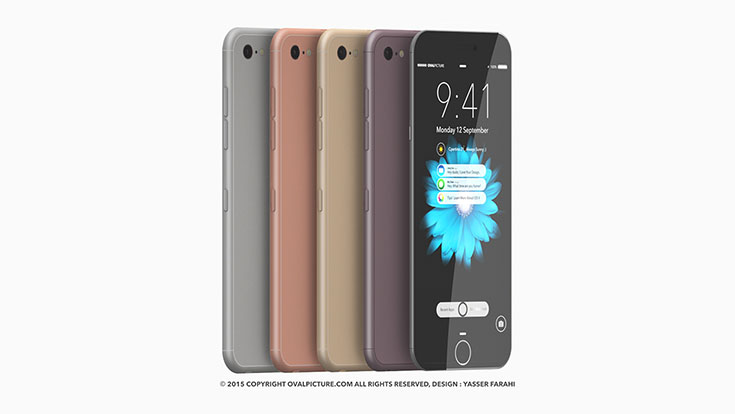 Much like the trackpad on recent MacBooks, a Force Touch Home button would provide a haptic feedback sensation. This would lead users to believe the Home button had been pressed, even though the actual button would not have moved.
There is also another potential problem with this kind of design. Currently, the iPhone can be reset by holding the Home button and power button at the same time. The Force Touch would make this impossible, which is why a new method would have to be designed. However, the volume buttons could be used to trigger this action.
Additionally, analysts also predict that the iPhone 7 will feature a waterproof design, which is something that has been rumored on and off over the last few months. By removing the headphone port and eliminating the Home button, this would create a seamless design that could be waterproof as well.
You can find more information about the upcoming iPhone by visiting our previously posted article.