Microsoft today released a new keyboard application for iOS users. Even though many of us expected to see the rumored Windows Phone keyboard port, the company brought an iOS version of the Microsoft Hub Keyboard.
Just like you would expect, this piece of software works best if you're using a number of Microsoft's applications and services since it's designed to connect with Office and OneDrive. Aside from using the Hub Keyboard as the traditional iOS keyboard, you can copy a piece of text from within applications, as well as access your Office 365 documents in OneDrive and SharePoint. Additionally, you can quick-access your contacts as well, and share information from your phone to your cloud account.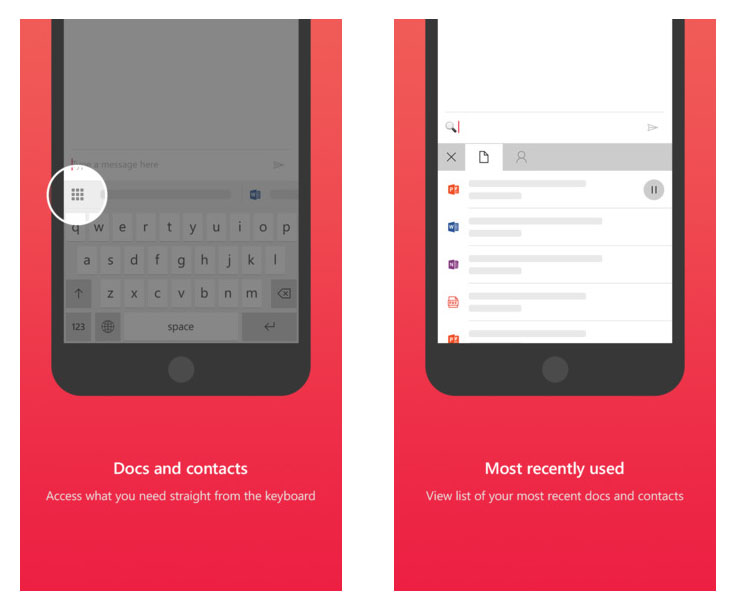 Interestingly enough, the Hub Keyboard is not the same app as on Android, released more than a month ago. Some of the features are missing, likely due to platform restrictions. For example, this version allows you to copy only your recently copied text. Additionally, the translation feature (which allows you translate writing into another language) seems to be missing as well.
The Hub Keyboard is one of many applications that were created in Microsoft's internal incubator, called Microsoft Garage. These are services and applications that come with a specific idea, which is usually released as public products, available for anyone to test them. Working on this project began at the company's internal Hackathon in 2015. It then ended up being a team of seven.