Microsoft has just updated the official iOS app (called Microsoft OneDrive) of its cloud storage service, in order to take advantage of Apple's latest pressure-sensitive technology.
PDF Annotation
A couple of months back, OneDrive for iOS was updated with Outlook integration, VoiceOver accessibility, and support for sharing folders. The same update brought the ability to annotate PDF files within the app, as well as add comments, and drawings.
It could be said that Microsoft OneDrive continues to grow in this direction, thanks to the app's support for 3D Touch on the iPhone 6s and iPhone 6s Plus. The latest update brings support for iPad Pro as well.
Pressure-sensitive drawing
The latest update comes with support for pressure-sensitive drawing, sketching, and signatures on PDF files. This way, you can now sign proposals, contracts, receipts, and more.
This technology was built upon the 3D Touch, which is responsible for creating lines with different thickness when annotating PDFs. Even though you can use your finger, the more precise way would be to use the Apple Pencil or some other iOS-compatible stylus. Simply press harder with your finger or stylus to make your lines thicker.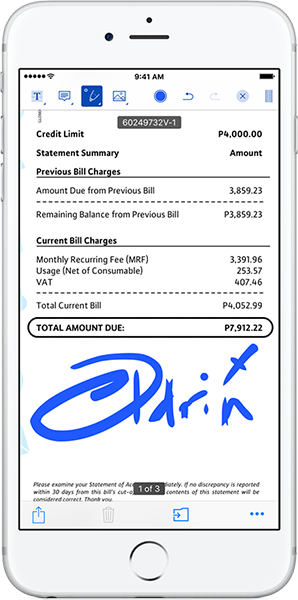 As Microsoft recently noted, PDF is the most common document format on OneDrive. This is why the company decided on upgrading the user experience this way. It is clear that newly added features will come in handy for users of Microsoft OneDrive on the newest generation of iOS devices.