As confirmed to The Telegraph, Spotify has more than 100 million monthly active users, including 30 million monthly paying users. This is placing this music streaming service way ahead of Apple.
As announced at WWDC 2016, Apple Music has 15 million paying subscribers. It is also important to be said that this service turn one-year-old in about two weeks, which means that it grew much faster than Spotify did. Apple Music was at 13 million subscribers in April, and 11 million in February.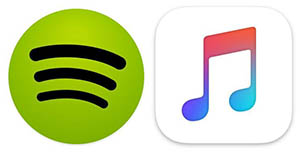 Spotify launched in Europe in 2008 and expanded to the U.S. in July of 2011. According to these numbers, it still leads the streaming industry. Both services cost $9.99 per month for individual users and $14.99 per month for families. However, Spotify also offers a free ad-supported tier.
It is interesting to note that Spotify recently said that Apple Music has helped its business. Since Apple's music streaming service launched back in June of 2015, its European rival grew at a faster pace than beforehand.
[quote]"It's great that Apple is in the game. They are definitely raising the profile of streaming. It is hard to build an industry on your own," Jonathan Forster, a vice president and one of its first employees, told Reuters in an interview. "Since Apple Music started we've been growing quicker and adding more users than before."[/quote]
However, even with so many active monthly users, Spotify continues to operate at a loss due to expensive royalties and revenue sharing with music labels. It was reported that Spotify's losses were $195.7 million last year.