As we approach this year's WWDC, designers are coming up with ways to show how future Apple products might look like. Martin Hajek is one of those designers, who imagined how a new MacBook Pro might look like.
These renderings are based on recent rumors about the upcoming MacBook Pro, which might come with a contextual OLED touch panel. This is panel is located above the notebook's keyboard and shows information based on the app that's currently in use.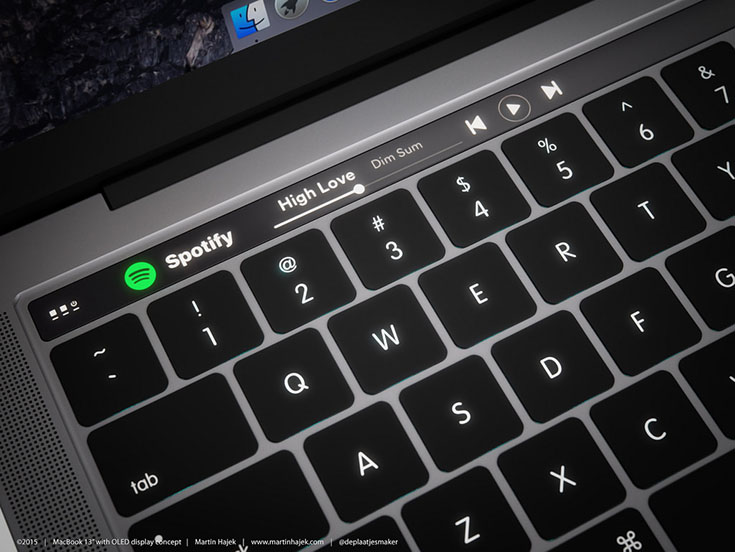 As the images show, Hajek imagines music controls when Spotify is in use, which morphs into a download monitors when using Transmission.
What also can be seen from the images in how Siri might look like, with the colorful Siri waveform depicted on the notebook's touch panel. It is rumored that Siri will be integrated with the next generation OS X, which is one of the news that should be announced during the WWDC.
In addition to an OLED touch panel, Apple's new MacBook Pro is expected to come in 13- and 15-inch sizes, and it should be thinner as well. There will be twin speakers at the sides of the notebook and USB-C ports in addition to Thunderbolt 3 support.
Some analysts predict that we'll see the new MacBook Pro being launched in the fourth quarter of 2016.