The Pokémon Go deployment continues in Europe, with the U.K. App Store providing access to this popular title. This is the second European country to receive the game, one day after the title went live in Germany.
According to the official Pokémon Go Twitter account, the title is now available in the U.K. It was rumored that numerous European countries will receive the game during this week, but now it is certain that the blockbuster title will ramp up with its international availability.
As noted by the outage tracking data aggregator DownDetector, wide areas of the U.K. are currently suffering server outages. The same is happening in Germany as well.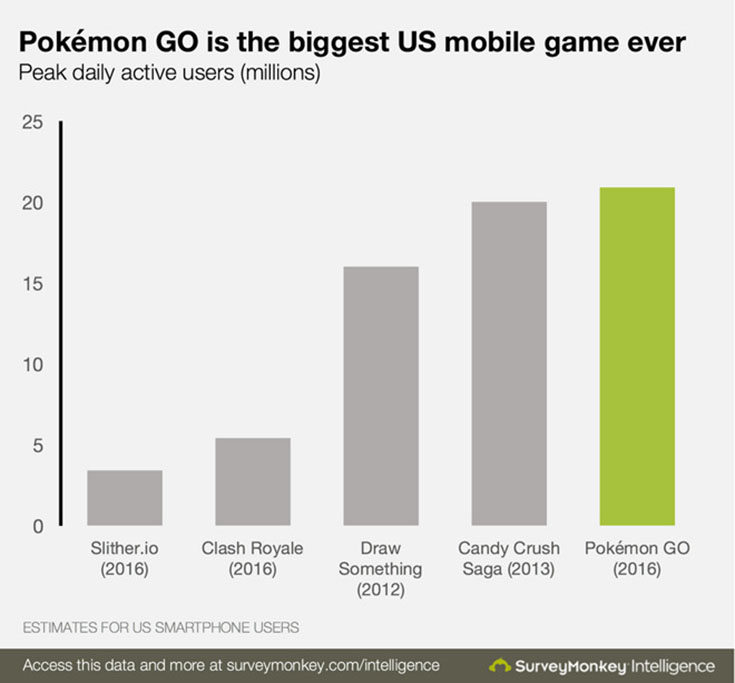 Interestingly enough, Pokémon Go is officially the biggest mobile game in the U.S. history. With 21 million daily active users, the title surpassed a peak set by Candy Crush Saga in 2013. Nintendo and Google spin-off Niantic are only two of the companies involved in bringing the highly popular title, with The Pokémon Company being responsible for intellectual property management. Google itself is handling the map data.
Thursday's launch makes the U.K. the fifth country where the game is available, joining the U.S., Australia, Germany, and New Zealand. It is rumored that the next wave will hit Asia, which should happen within a few days.