I am always on the lookout for a new game that promises to bring something new, either visually, conceptually, or through its gameplay. The iOS App Store is a perfect place to look for these software gems, but is more crowded than ever, forcing developers to put all their efforts into creating something truly unique. Even though we can see a lot of very similar games clearly inspired by some popular titles, every now and then we can see something worth reviewing. Especially if Apple decides to showcase it on the App Store's front page, which is the case with Love You To Bits.
Love You To Bits
Love You To Bits is a point-and-click adventure, developed by Alike Studio. The game is priced at $3.99 and doesn't contain any in-app purchase options. We have been testing and playing this game for a couple of days now, so we can already tell you that Love You To Bits is created for those who like rich storylines and puzzles.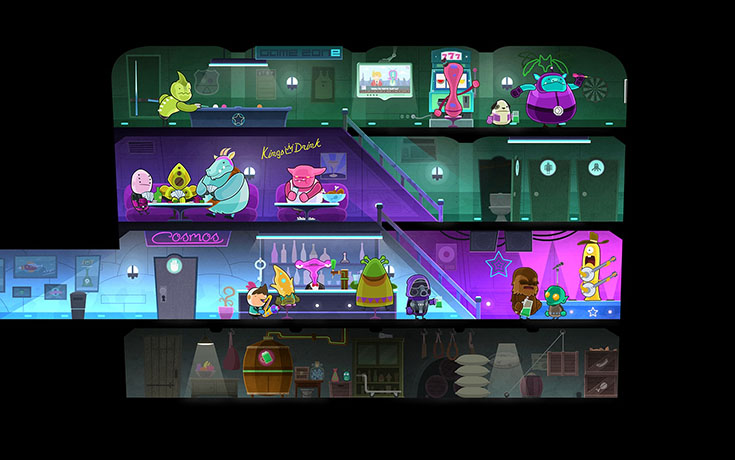 It is actually very interesting to take a look a back at who developed this game. Close to four years ago, in late spring of 2012, a new development studio based in Barcelona released a game named Tiny Thief. This was a point-and-click adventure which achieved big success. However, today you can't play it since it is broken on iOS 9, leaving a lot of us waiting for a similar, but original game. Some of the team members that were responsible for creating Tiny Thief moved on, and are now releasing a game we are about to explain. With this said, it is clear that Tiny Thief fans will be thrilled to play something as charming and endearing. Continue reading to learn more.
Visual Design
The visual design of Love You To Bits is highly detailed and brings a lot of charm.
The graphics appear to be cartoon-like, but every single scene is filled with numerous details which show how much effort was put into this iOS creation. Aside from the cartoon-like visuals, the game also has a bit of papercraft feeling. The colors range from deep blacks up to bright and vivid, depending on which planet you're currently on. I guess I took a lot more time that I actually needed with some levels, simply because I took it slow in order to enjoy the beautiful scenery. In addition, the piano soundtrack is a pleasure to listen to, so naturally, I recommend grabbing a good pair of headphones.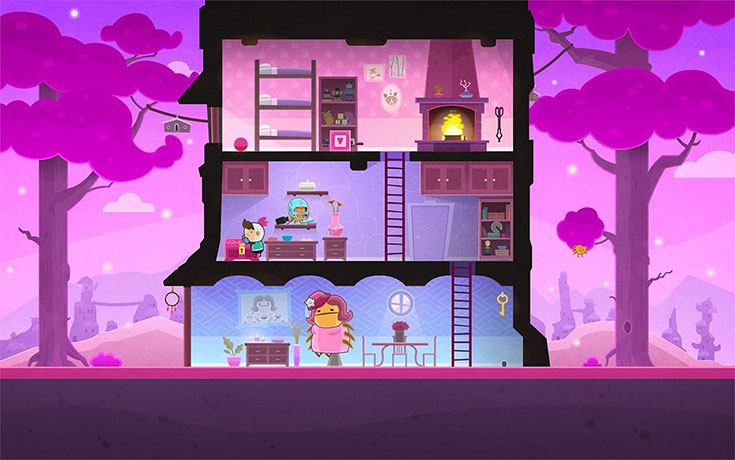 Overall, the team has done an incredibly nice job with the game, where the beautiful visuals simply shine through the Retina screen.
Storyline and Gameplay
Love You To Bits brings a story of Kosmo, who is a rookie space explorer. He was traveling with his robotic girlfriend, called Nora until an accident occurred. His robotic girlfriend gets blown up into pieces and scattered throughout the universe, so it's your mission to help Kosmo find the missing pieces. This requires you to travel to different planets, where each of them has a story. You will get to meet different life forms and vastly different environments, all while you're trying to solve puzzles in order to retrieve the pieces. Each puzzle takes a couple of minutes to solve, which is done by following the storyline and exploring the planets.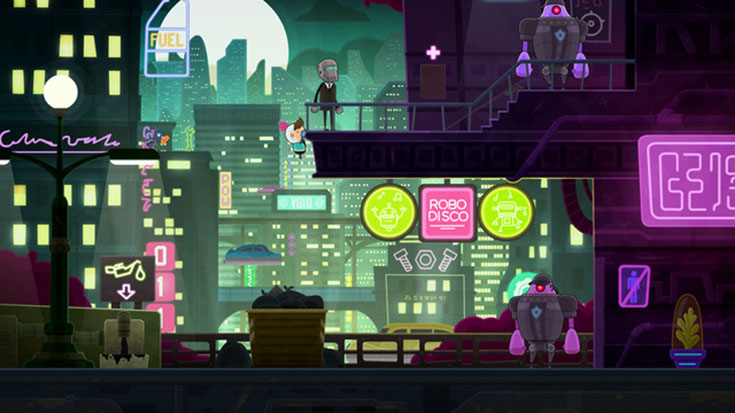 This is definitely one of those games that pull you in, and you will often want to return to the game in an effort to find out the future of this lovely couple.
Love You To Bits is a point-and-click adventure, which means that you are required to tap on the screen to move Kosmo. When it comes to interacting with objects and other life forms, simply tap on the appropriate icon. In case you haven't played this type of game before, it will take some time until you learn how everything works, since this kind of puzzles can be tricky.
What is interesting is that almost every level comes with some sort of nod to a famous video game, which I think fans of video games are going to appreciate. By exploring every single hidden piece in a level, you will be able to find some clues that point to popular titles (like Zelda, Monument Valley, and Limbo). However, you will have to make this special effort to find some of the special clues that tell you the story of Kosmo and Nora.
When it comes to how challenging the gameplay is, some of the levels are harder than the others. Still, I would say that playing Love You To Bits seems like a mild distraction with several levels with spiked difficulty. Trust me that you'll enjoy even the most complex levels.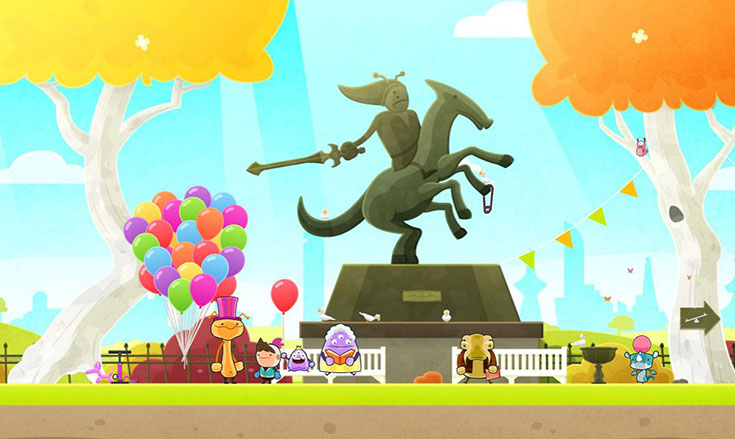 This game is driven by its interesting storyline, so I definitely recommend it those who enjoy this type of things. You will get to learn about Kosmo and Nora through short cut-scenes, but those of you who are persistent enough will get to learn the touching past of this couple. This can be unlocked by finding three special parts somewhere in the universe. These mementos are bonus objectives, so you don't have to find them to finish the game, but finding them results in a short cinematic story that reveals intricate details.
Conclusion
Love You To Bits has a lot to offer and I am sure many of you are going to fall in love with this charming and addictive game. There is something about this game that can't be really explained. It somehow feels very personal and deep, even though this is just a video game after all. The best way to describe its personality is to compare it to Pixar movies, which are soulful and endearing.
If you are looking for a new iOS game to play, regardless of which genre you are interested in, my strong recommendation is to head over to the iOS App Store and download Love You To Bits.