We can all agree that Apple revolutionized the way we use our smartphones and forced other companies to join this path. This can be easily seen by remembering how mobile phones looked like prior to announcing of the first generation iPhone, which happened back in 2007. Even though the original iPhone isn't at all impressive from today's point of view, it was the revolutionary device that changed how companies develop hardware and software, not the mention how it offered a chance for third party software developers to monetize their knowledge and creativity.
The power of iPhone is in its operating system. By now you're aware that Apple brings a new major version of their iOS on a yearly basis, so you know that your current generation iPhone will certainly receive some new features while you're still under a contract with your carrier. With this said, it's time to see what this year brings, and we know this by taking a look at iOS 9, which was unveiled a few days back, during this year's WWDC.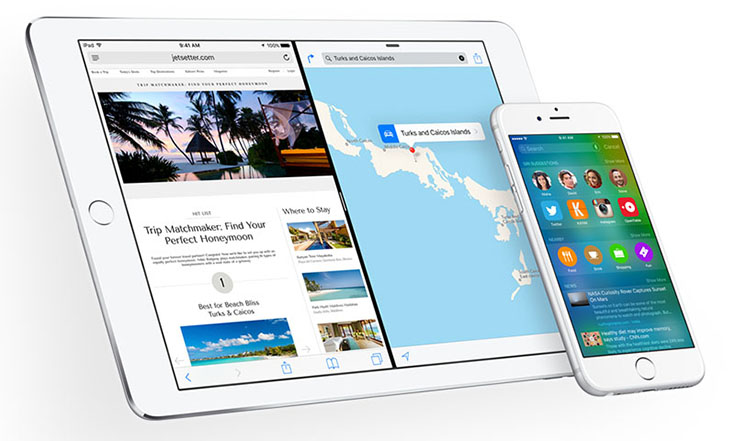 In case you're reading this article to see if your iPhone will receive a major UI change and if you're going to see new built-in apps, then you'll see that Apple has prepared quite a few surprises. However, the upcoming iOS version will focus on stability, a smaller download size, as well as on legacy phone and tablet compatibility. The owners of older iPhones are iPads are in luck, since many will be able to download iOS 9. These are the devices that support iOS 9 – iPhone 4S and up, iPad 2 and up, iPad Air and up, iPad mini and up, and iPod Touch (5th generation).
Apple's News app
First, let's go through some of the biggest changes in iOS 9, at least those that you're going to see upon the first launch. One of the new apps is called News, and this is a way for Apple to let go of their Newsstand project and offer some competition to apps like Flipboard, Feedly, or HTC's BlinkFeed. I am a huge fan of Flipboard, which I use on a daily basis, and simply by seeing how popular this app is, I am sure that Apple's News will quickly gather a lot of users. The app brings the beautiful editorial layouts, amazing-looking photography and typography. You'll be able to choose the topics as well as news sources like The New York Times, BuzzFeed, ESPN, The Guardian, and more.
What remains to be seen is if this app is going to be completely free of charge, or if we'll need to pay for some of its content. Our prediction is that Apple will adapt to Flipboard's monetization style, by offering completely free content in addition to ads.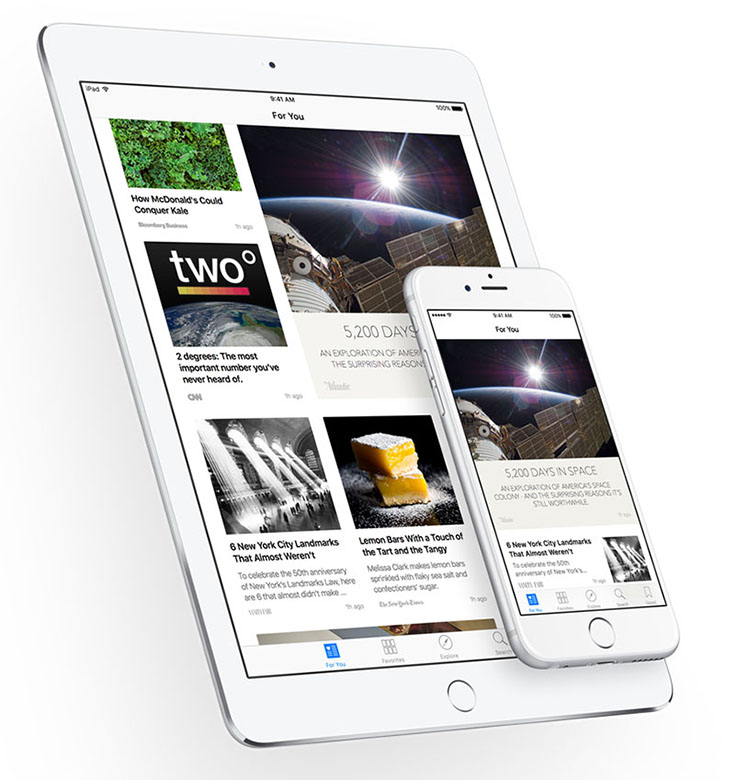 Improvements to Notes and Maps apps
Even though Apple's News is the only all-new app, you can also expect from apps like Notes and Maps to receive new features. With Notes, now you can easily create nicely-designed checklists, add a photo or video, and use the tip of your finger to draw right in your note. In addition, you can add attachments like maps, URLs, documents, and more.
The Maps app is one of the built-in apps that is still receiving a lot of criticism. Apple is trying to listen to users by implementing public transportation data, which will be available in selected cities. You will also be able to see nearby businesses from categories like Food, Shopping, Fun, and similar.
Siri
With the introduction of iOS 9, Siri will become much smarter. It was expected from Apple to improve Siri since the competition is already offering better alternatives. Google Now is one of the most popular digital assistants, while Windows' Cortana is also quite capable. With iOS 9, Siri will learn to gather valuable data in the background, so you can use natural language input to give commands. For example, you can say: "Remind me about this later day" while chatting with someone using iMessage, and Siri will scan the app and try to understand what you're referring to.
You can also perform calculations and conversions on the go, check weather forecast, find contacts and perform operations, and more. Siri will also try to learn your habits and suggest apps and functions that you might find useful. For example, it will offer to play music once you plug in headphones while at the gym.
Enhanced multitasking on iPads
One of the features that we are incredibly excited is a completely refined multitasking on iPads. Some of the new features are Slide Over, Split View, and Picture in Picture.
Slide Over allows you to open a mini-version of apps while using another full-screen app. You can quality access your e-mail while using Safari, read and respond to messages, and similar.
Split View is something that Windows users have for a while now. This feature allows two apps to run side-by-side and be active at the same time. And finally, there's picture in picture. For example, you can read your email messages while chatting with someone over FaceTime and seeing the video chat scaled down to a corner of your display.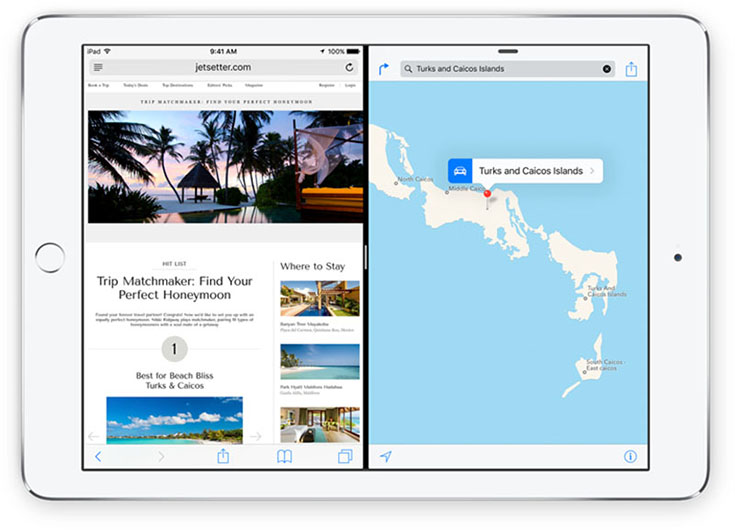 Under-the-hood improvements
We are always glad to see new features and enhancements that we can see on our iOS devices, but Apple is always making equally important under-the-hood changes. For example, with iOS 9 you can expect up to 1 hour of additional battery life while using the new Low Power mode. Apple's built-in iOS apps received numerous updates to take full advantage of Metal, allowing smarter and more efficient use of the CPU and GPU. This means that you'll get improved apps without negative impact on performance.
Finally, iOS 9 comes in a much smaller file size (1.3GB compared to iOS 8 – 4.5GB) making the upgrade process much faster. This also means that you don't need a lot of free space to install the upgrade.
Is iOS 9 Worth Upgrading?
Once again, Apple has showed us the power of iOS platform. Even though we won't see major UI changes and flashing new features, iOS 9 will bring several important upgrades and will certainly change the way we use our iPhones and iPads. It also transforms our iPads into incredibly powerful machines with improved multitasking.
You can take part in beta testing of iOS 9 in July, but it's advisable to wait for the official version which comes out in September or October.