Today is April 1, which means that today is a very special day for anyone who passionately loves Apple. However, this year we celebrate Apple's 40th birthday since the company was founded by Steve Jobs, Steve Wozniak, and Ronald Ways one April 1, 1976.
As most of you know, Apple has had its ups and downs but is currently one of the most valuable companies in the world. Success doesn't come easy and it requires constant effort and hard work, as the company showed. This is why JustGoodBites has prepared a look back at some of the company's most interesting products. Here are Apple's greatest hits.
Apple II
Designed by Steve Wozniak, the Apple II was the company's first highly successful mass-produced product. It was introduced in 1977 and was the first consumer product sold by Apple Computer.
This model featured an 8-bit home device, color graphics, and a floppy disk drive known as the Disk II.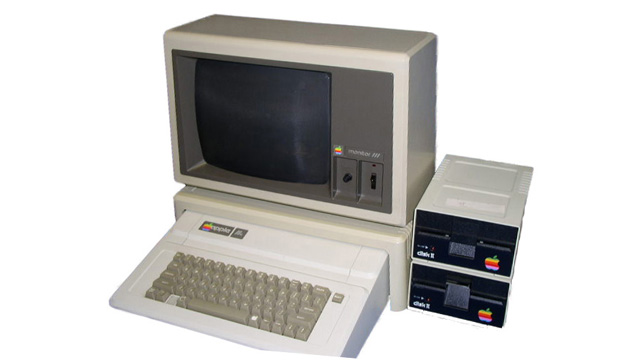 In a recent interview with Bloomberg Business, Wozniak said the company only sold about a hundred Apple I's. "Of the Apple II's, we probably sold a few thousand through the first year. And then [we designed] a spreadsheet program that let small businessmen do more work in one hour than they could do in 10 years with pencil and paper. Sales shot up. It was maybe five years before we sold a million — the first computer ever to sell a million."
The computer remained in production until 1993, when Apple finally stopped selling the Apple IIe.
Macintosh (128K)
In 1984, Apple introduced the Macintosh without having any idea about how this name will become popular. What is interesting about this model is the fact that it brought a graphical user interface (GUI) and a mouse, which means that you were able to simply click on something to open it.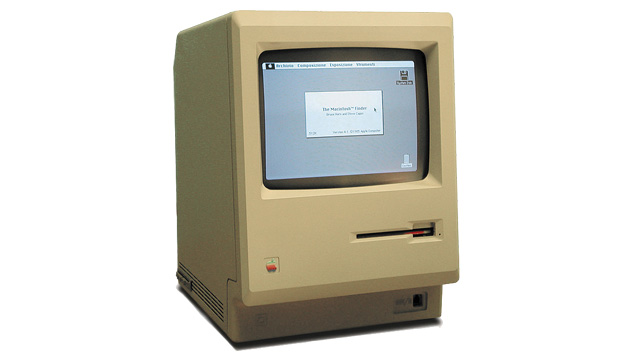 The Macintosh was introduced to the world by the now-famous television commercial by Ridley Scott. The company produced the commercial with a budget of $370,000. This is equivalent to $840,000 in today's value.
Macintosh Portable
The Macintosh Portable shouldn't be on this list since it definitely wasn't one of the Apple's greatest hits. However, even though its consumer sales were low, we now remember it as one of the iconic models.
This was the company's first battery-powered computer with an expensive black and white LCD screen. It also came with a trackball that could be removed and located on either side of the keyboard.
The Macintosh Portable wasn't light and thin as today's portable computers. At 16 pounds and 4 inches, it was definitely heavy and bulky.
iMac G3
What is interesting about the iMac G3 is that this was the first computer released under the recently returned interim CEO Steve Jobs. The company faced numerous obstacles while Jobs was pursuing other business endeavors, and was actually very close to bankrupting.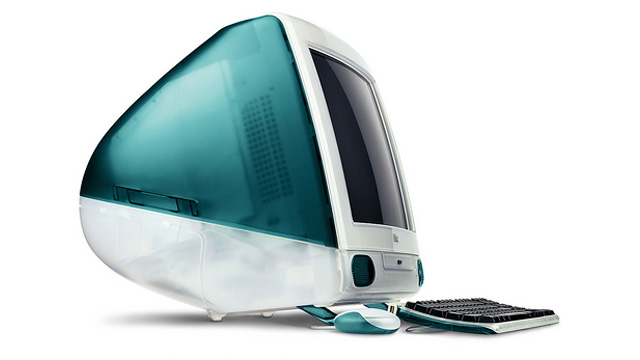 The iMac G3 is responsible for Apple's financial turnaround. On the other hand, most of us remember it thanks to its modern design and adoption of emerging USB technologies.
The computer remained in production until 2003 but went through several different versions and updates.
iPod
The iPod was another highly important product for Apple. Released in 2001, this music player helped the company shape its image. What you maybe didn't know if that the iPod struggled until 2004, due to its high price and Mac-only compatibility.
What was appealing about this device at the time was the combination of the iPod and iTunes which made buying, owning, and listening to digital music easy. A combination like this one made Apple highly successful and profitable.
The original model featured a black and white LCD screen and came with 5GB of memory. The unique feature was the "click wheel" navigation interface.
Even though there are different iPod models even today, it could be said that iPods reached their peak right before the original iPhone was introduced. The company has sold more than 350 million units as of September 2012. It is unknown how many units were sold during the last four years since Apple merges similar products into categories which are then published during quarterly earning calls.
iPhone
The iPhone is by far Apple's most successful product. Today, it is the source of over half the company's annual revenue.
The iPhone completely reshaped the mobile phone industry by introducing a capacitive touchscreen. Even though we've seen numerous similar efforts before the
Since the first-generation iPhone, Apple has been releasing updated and refreshed models annually. The latest iPhone 6s and 6s Plus are the biggest iPhones ever, with screen sizes from 4.7 inches to 5.5 inches. The iPhone SE was also introduced recently, for those who want a smaller touchscreen.
According to the company's, more than 13 million units of the latest iPhone generation were sold during the launch weekend, setting a new record. Along with the iPads, these two products are definitely one of the Apple greatest hits.
MacBook Air
The MacBook Air was introduced as a premium version of Apple's lower-cost MacBook, but today is the company's entry-level laptop. This was the first Apple's computer to feature a solid-state storage. It could be also said that it reshaped the industry of ultra-weight laptop computers.
"We've built the world's thinnest notebook — without sacrificing a full-size keyboard or a full-size 13-inch display," said Jobs when he unveiled the first MacBook Air in 2008. "When you first see MacBook Air, it's hard to believe it's a high-performance notebook with a full-size keyboard and display. But it is." 
iPad
Introduced in April of 2010, Apple essentially invented the tablet category and it has dominated the market ever since.
The original model featured a 9.7-inch touchscreen, but today we also have a smaller (7.9-inch) version called the iPad mini. There is also the recently introduced iPad Pro, for artists and illustrators who demand large capacitive touchscreens.