Just like with every Apple's media event, we have been hearing a lot of rumors leading up to this year's March event. What is interesting is the fact that most rumors turned out to be true, so there's no real surprise here. Still, it is time to take a look back and see what Apple announced yesterday, as well as to take a deeper look into the next generation of iOS products.
This article is going to be a deeper analysis of a new iPhone and iPad, in addition to other interesting tidbits from this year's March event. In case you are looking for a short recap, you can find it by visiting our previously posted article.
iPhone SE
We have been hearing a lot of rumors about the newly introduced iPhone SE, so we can't say that we did not expect its announcement. However, what is perhaps the most interesting is that Apple decided to stick to a design that is associated with an older iPhone generation, instead of giving the phone curved edges and slightly rounded antennas on the back.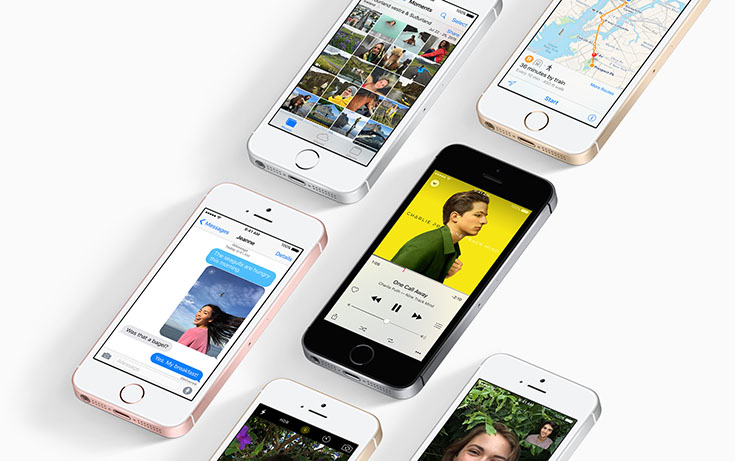 The iPhone SE is the new 4-inch phone which is powered by the A9 chip and M9 co-processor. It also doubles the CPU performance of its predecessor, the iPhone 5S. Those of you who are wondering if this phone can run the newest iOS games should know that you can expect the same graphics capabilities at with the newest iPhone generation. What this means is that the new iPhone has three times faster GPU performance in comparison to its predecessor.
Camera enthusiasts should know that on the back side is the latest 12-megapixel iSight camera. Thanks to the improved internals, this phone is able of capturing 63-megapixel panoramas as well as 4K videos at 30 frames per second. Sadly, if you choose the base model that comes with 16GB of storage, you won't be able to store lengthy 4K videos, which are known to be highly storage-consuming. Still, I believe that most of us will be more than happy to record 1080p HD videos. Additionally, you can capture and preview Live Photos, which are activated by holding down the finger on a photo. What is also interesting to mention is that there's a front 1.2-megapixel camera with a True Tone Retina Flash, which lights up the screen of the iPhone before a photo is captured.
When it comes to connectivity, the iPhone SE features faster LTE and 802.11ac Wi-Fi at up to 150Mbps and 433Mbps. The device supports up to 19 LTE bands.
Other notable features are Apple Pay support, Wi-Fi calling, always-on "Hey Siri" activation, and improved battery life.
Prices begin at $399 for the 16GB version, while the 64GB model is priced at $500. A two-year contract is free for the base model, while financing starts at $17/month.
iPad Pro (9.7-inch)
During this year's March event, Apple took a chance to present a new member of the iPad Pro family. Instead of announcing the next iPad Air, a standard-sized iPad is now much more capable and closer to its more powerful cousin, the iPad Pro.
The 9.7-inch iPad Pro comes with many features that can be already found on the 12.9-inch iPad. This includes the Apple Pencil and Smart Keyboard. However, what is unique about this model is its display.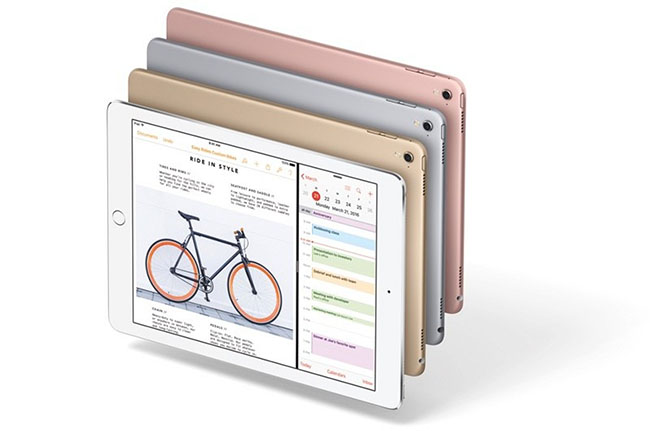 The smaller iPad Pro comes with a display that is 40 percent less reflective and 25 percent brighter than the display in the iPad Air 2. It comes with a True Tone technology, which uses four-channel ambient light sensors to measure the color temperature of the ambient environment, adjusting the display's temperature as well. This feature goes hand-in-hand with Night Shift, introduced in iOS 9.3.
When it comes to this tablet's internals, you can expect an A9X chip which offers noticeably better performance, as well as up to 10 hours of battery life.
On the back side, you will be able to find an improved 12-megapixel camera, with Focus Pixels for faster focusing, a better image signal processor, advanced noise reduction, and better face detection. This is actually the same camera that can be found in the newest iPhone generation.
The 9.7-inch iPad Pro comes in four colors: Silver, Gold, Space Grey, and Rose Gold. The base model starts at $599 (32GB of storage), with 128GB and 256GB options available for $749 and $899. Cellular models are also available: 32GB ($729), 128GB ($879), and 256GB ($1.029).
Other Interesting Tidbits
New Apple Watch Bands – The company announced a brand new band material, woven nylon. Additionally, other band lineups received several new colors, such as a black Milanese Loop.
The woven nylon bands are priced at $49 and come in seven colors.
256GB 12.9-inch iPad Pro – In addition to the new member of the iPad Pro family, Apple also introduced a new 256GB storage capacity to the larger iPad Pro. Pricing starts at $1.079 for Wi-Fi model, while Wi-Fi + Cellular is priced at $1.229.
Smaller Smart Keyboard – The newly introduced 9.7-inch iPad Pro comes with a Smart Connector that can be used with numerous accessories. One of them is a new Smart Keyboard, which is now available in two sizes. This keyboard is priced at $149 and is nearly identical to the larger version.
iPhone SE Touch ID – Even though the newly introduced iPhone is equal to the current iPhone generation in many aspects, the Touch ID sensor is not in common for these devices. Interestingly enough, the iPhone SE does not include the next-generation Touch ID, currently found on the iPhone 6s and 6s Plus, but instead uses an older model.

iOS 9.3 – As we already wrote, the next major version of iOS 9 has been making its progress to customers through numerous betas. Today, Apple released the final version to the public. You should already see it in your Settings app, as an over-the-air update.
iOS 9.3 introduces several new features, where the most notable one is the Night Shift mode, which reduces the amount of blue light in the evening. Additionally, iPhone 6s and 6s Plus owners can use new Quick Actions. Several new apps are now bringing Quick Actions, including Weather, Settings, Compass, Health, App Store, and iTunes Store.