The highly anticipated Tesla Model 3 was unveiled by Tesla CEO on Thursday night in Los Angeles, California.
Differently, from other Tesla models, this is the first electric car to be priced for the general public. The four-door will cost $35,000 before options, which is approximately half the price of a 2015 Model S. Interestingly enough, the first 200,000 U.S. units will also qualify for federal tax subsidies, which could make the car as cheap as $27,500.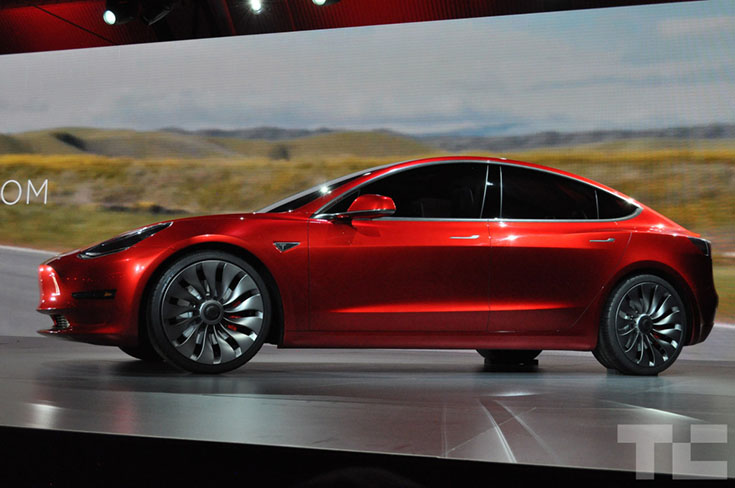 Tesla Model 3 will accelerate from 0 to 60 miles per hour in under 6 seconds and will have a range of at least 215 miles per charge. Tesla CEO Elon Musk said that his company is working hard on extending that range even further by the time the first Tesla Model 3 is delivered, in late 2017.
Lineups at Tesla showrooms managed to secure 115,000 paid reservations for the vehicle, but this number could have only increased in the meantime since online reservations are now launched as well.
The second or third generation of Tesla Model 3 could be a direct competitor with Apple's rumored electric car. Even though Apple's executives are relentless in denying any plans related to electric cars, numerous reports and rumors surfaced. Even Tesla CEO said that Apple is building a competitor product, as well as that many people who are working on the project are poached from Tesla.