Apple's Worldwide Developers Conference starts next week, where we expect to see what the future holds for the company's mobile and desktop operating systems. Those who are interested in live streaming the main keynote will be able to do so by visiting Apple's website.
As expected, Apple will be streaming the main keynote in addition to select developer sessions and guest speakers using its HTTP Live Streaming technology. What this means is that iOS and OS X users will be able to access the live stream, as well as Windows users using Microsoft Edge.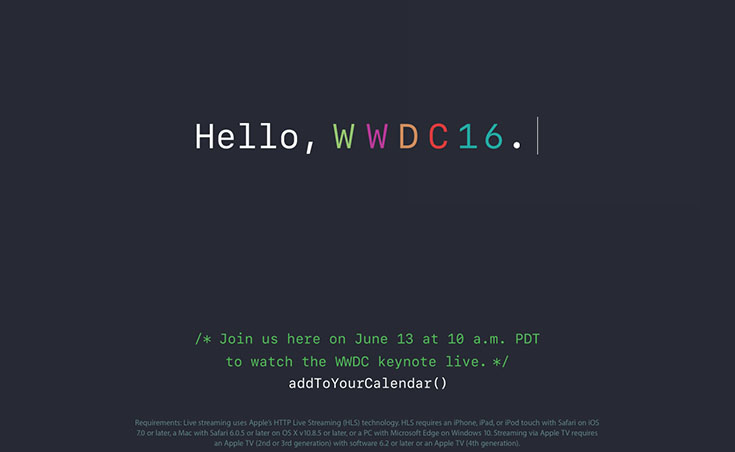 Worldwide Developers Conference will be also streamed for second-, third-, and fourth-generation Apple TV. However, the Apple Events app (for tvOS) has not been updated yet, but it is expected to receive an update closer to June 13.
The company's Worldwide Developers Conference keynote will be held at Bill Graham Civic Auditorium. Apple usually holds all media events at Moscone West, but this year all first day activities will be held at Bill Graham.
Stay tuned to JustGoodBites.com, as we will be bringing up-to-date information from this year's WWDC.